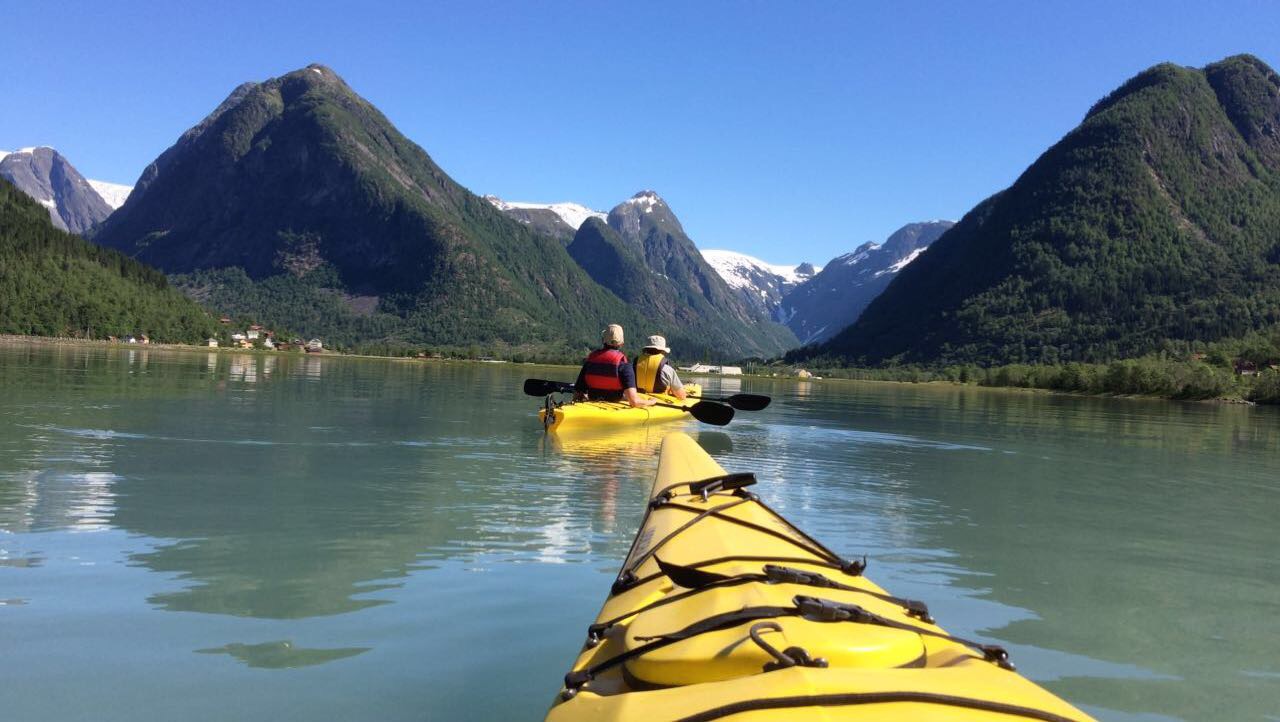 (2 or 4 hours, minimum 2 guests and maximum 10 guests)
Padle the calm fjord in Fjærland while viewing the glaciers. The Fjærland fjord is well suited for beginners, as conditions are mostly calm and distances are fairly short. Skilled kayakers will be able to experience more estuaries, nooks and crannies along the fjord.
Type: Sea kayak padling
Duration: 2/4 hours or your wish
Season: May-September
Level: Easy
Equipment: Clothes for being outside, food, snack, drinking water, sun screen, wool layer.
Important: You should have insurance that covers kayaking in the fjord.
Recommended accommodation close to this activity: