The Haugabreen Glacier Walk
This is a blue ice glacier walk and mountain valley hike in the Jostedalsbreen National Park.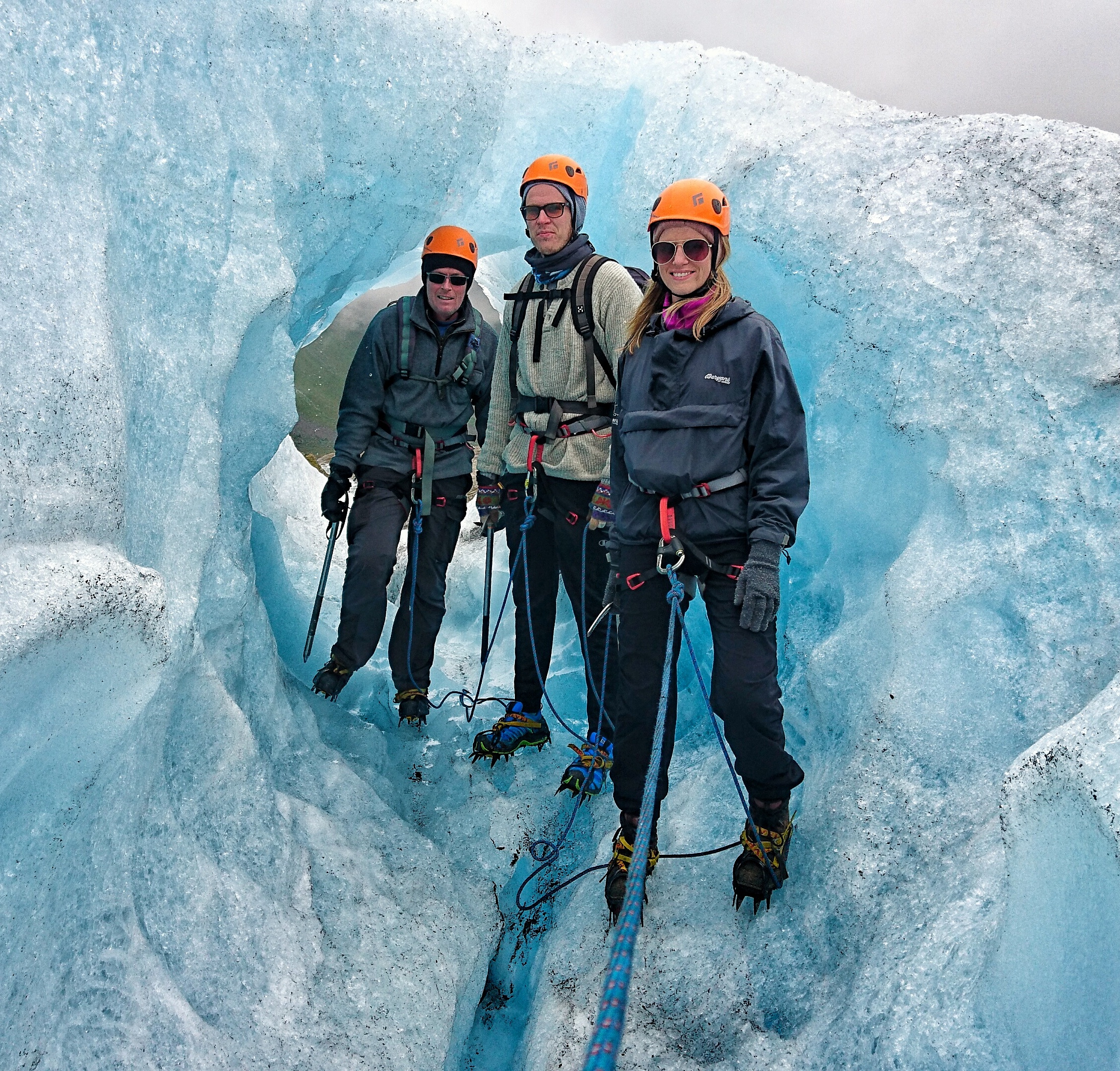 (minimum 4 people or minimum price 3400,-
Included: Glacier equipment (crampons, ice axe, helmet, harness, carabiners, rope)
The hike starts from the parking lot at Haugastøylen 600 metres above sea level. If you meet the guide there, remember 50,- NOK cash to pay for the toll road. The hike through the nicely U-shaped valley to Haugabreen goes on a marked track along glacial meltwater streams. The first half of the hike is on gentle terrain, but the last half is partly more rocky and steep. When we reach the glacier, we can have lunch or short break before we gear up for the glacier walk. We can choose different routes on the ice, depending on ice and snow conditions. Perhaps we find cool caves or tunnels in the ice!
Duration: 6-7 hours (2-3 hours on the ice)
Distance: 7-8 km
Ascension: about 500 m
Season: July-September (depending on snow conditions)
Minimum age: 12 years old.
Difficulty level: Medium to hard. Medium for people who are used to hiking in mountain terrain. Hard for people who are not used to hiking in mountain terrain.
Equipment you have to bring: mountaineering or good solid boots, gloves, hat/beanie, sun glasses, sunscreen, drinking water, food, snack, wind/water-proof jacket/pants, proper backpack for carrying your personal gear and glacier equipment we provide (crampons, ice pick, harness and helmet). Dress up to feel comfortable in the mountain.
Important: You should have insurance that covers hiking in the mountain. The guide have all rights to cancel any activity due to difficult conditions concerning the weather or terrain, and/or lack of proper equipment and/or skills of the participants to accomplish the activity.
Recommended accommodation close to this activity: