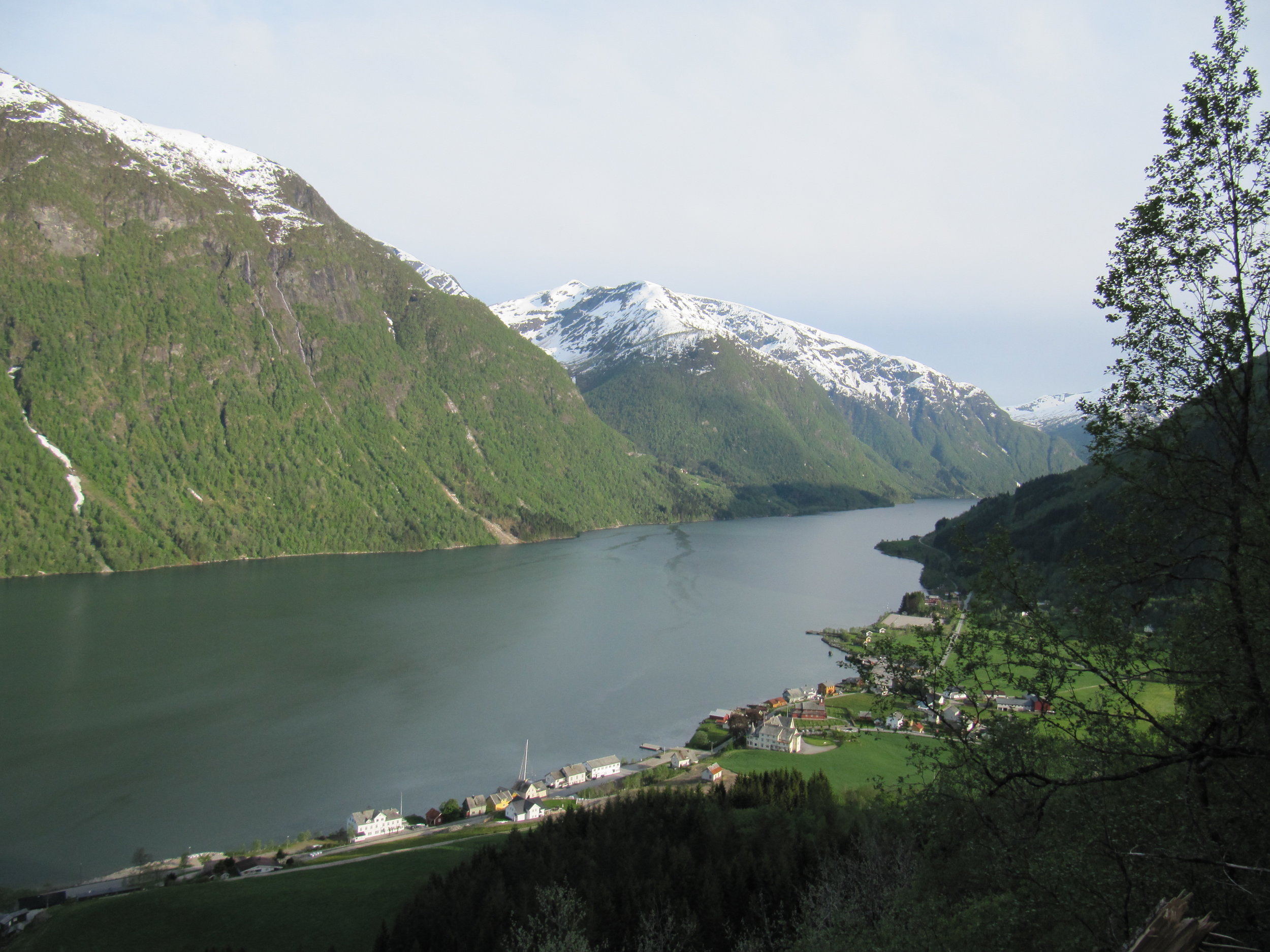 (minimum 5 people or minimum price 1000,-
This is a short hike perfect for families close to the village centre of Fjaerland, Mundal. We walk slowly up the woods in the hillside. Around us the staggering peaks surrounding the Fjaerlandfjord are rising towards the sky like giants. The hike goes in a loop, where we spend most of the time on a trail in the woods while the last bit is on the road along the fjord going back to Mundal.
Duration: 2 hours
Distance: 3,5 km
Ascension: 100 m
Season: May-October
Level: Easy
Equipment you have to bring: trekking shoes or terrain trainers, gloves, hat, sun glasses, sunscreen, drinking water, food, snack, wind/water-proof jacket/pants, a backpack for all your gear. Dress up to feel comfortable in the mountain and pay attention to the weather forecast.
Important: You should have insurance that covers hiking in the mountain. The guide have all rights to cancel any activity due to difficult conditions concerning the weather or terrain, and/or lack of proper equipment and/or skills of the participants to accomplish the activity.
Recommended accommodation close to this activity: